Released on November 3rd, with a new map and more improvements to the game. Check out what's changed with today's patch notes!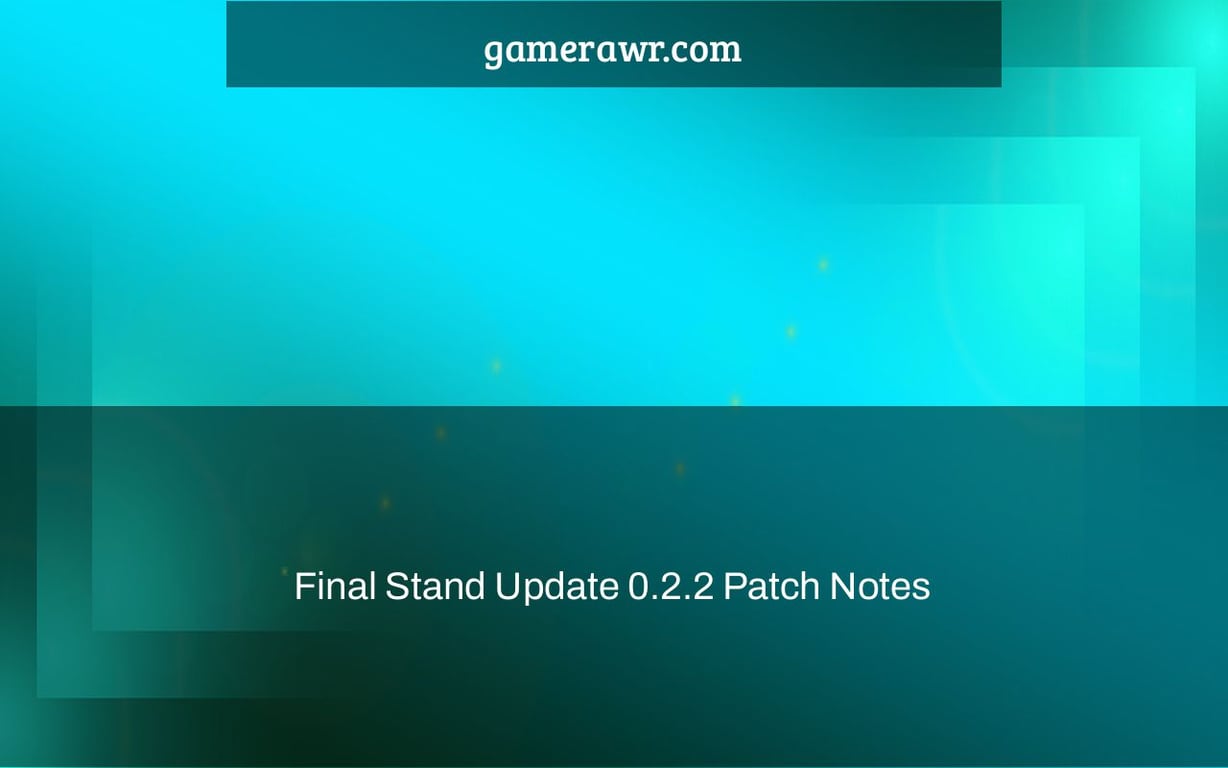 The newest Age of Darkness: Final Stand version 0.2.2 has been released by developer PlaySide. The latest version includes several in-game enhancements and bug fixes. The crashing problem while loading a save file is one of the issues addressed in this release. Players can anticipate fewer issues as a result of today's update.
The patch v0.2.2 for Age of Darkness: Final Stand is now available for download. Regrettably, the developer did not provide the actual file size of the upgrade. The complete changelog for this release may be seen below.
Update 0.2.2 Patch Notes for Age of Darkness: Final Stand
Improvements
Players' Saved Files and End of Round Screens now have Hero Icons.
Aelis' Queens Range Ability AOE now has better visual input.
Aelis now has PFX for when she uses her Queen's Range Ability to steal Health.
Edwin's Crackfire Ability now has new graphics.
With each level, Edwin's Crackfire Ability range expands.
The Fishing Port's anchoring adjustments mean it can't be constructed too far inland.
Fishing Ports now have a progress bar to show how far they've come.
Improved visual feedback on the Resources Progress bar to indicate when a Resource Building's Max Resources have been reached and it can't accrue any more.
When no Nets are being spawned, the Fish Icon on the Fishing Port Progress bar now indicates this.
When a player acquires a Fishing Net, audio effects have been added.
The Storehouse now has an AOE Ring.
Simplified Chinese localization has been updated.
Tomato Crops have been added to the farm visuals for all you tomato farmers out there.
Farms now include additional graphics, such as Crops, on every tile inside the Farms Radius.
Crashes
Fixed a bug that caused the game to fail when loading Save Files with a Fishing Lodge that spawned no nets.
Fixes
When Aelis leveled up, her Loyal Guards' stats were not being boosted. This has been fixed.
Aelis' spawned Loyal Guards no longer fail to level up to match subsequent created Guards of a higher level.
Aelis' Queens Rage Ability could no longer be cast beyond of her castable range.
When Aelis has her maximum number of Guards generated, there was a problem with missing Text Strings on the Loyal Guards Ability UI.
Edwin's Enflame Ability's searing effect now lasts one tick instead of two.
Edwin's Enflame ability did not do damage to foes created on the map due to a bug.
The use of Edwin's Crackfire Ability no longer makes him invisible. Finally!
The Exclamation Mark UI would display over Fishing Lodges with no Nets to gather was fixed.
The Exclamation Mark UI would display on the incorrect Fishing Lodge, which was fixed.
When a player is in the Languages Menu but has not changed their language, the AOD Logo on the Main Menu would change.
After a Death Night, enemy Units spawned within trees and cliffs, which was fixed.
The Eject button in Towers was not connected to any key, which was fixed.
The Storehouse now only applies the buff to one Quarry on the map, which was previously a problem.
The Budget Carpenter Blessing didn't reduce the amount of Resources required to upgrade, which was fixed.
Loss of Focus Bugs had a mistake that was fixed.
Aelis has received a number of localization fixes.
Various UI bugs have been fixed.
Watch This Video-